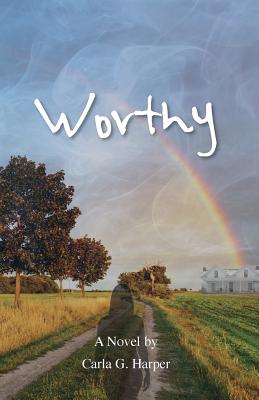 Worthy
Paperback

* Individual store prices may vary.
Description
Seventeen-year-old Worthy lives in a house full of secrets. In the summer of 1945, her father is accused of a sensational murder. Her plans to get out of Hogan's Creek suddenly become tied up in a reckless yet exciting pursuit of truth and ultimately justice. She'll nearly lose her life, but along the way she finds love, hope, and the truth about her family in unlikely places.
WORTHY is a coming-of-age mystery based loosely on the murder of a Melungeon horse trader in the late 1700s on the border between North Carolina and Virginia. Melungeons are a tri-racial people who originated in North Carolina's Outer Banks during the 1500s when pirates and explorers frequented the Atlantic sea lanes. Their Western European, Native American, and African bloodlines resulted in many shades of brown and often odd gray eyes. An individual's appearance impacted how they made their way in society through the ages.
Worthy and her friends grapple with questions about love, belonging, and justice.
Learn more at www.carlagharper.com
Cover design: www.mycwdesign.com
Carla G. Harper, 9780997190717, 234pp.
Publication Date: February 20, 2016