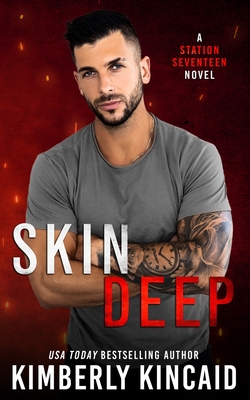 Skin Deep (Paperback)
Burning Up the Sheets, LLC, 9780997191202, 340pp.
Publication Date: September 19, 2016
* Individual store prices may vary.
Description
Where there's smoke, there's sizzleFor firefighter Kellan Walker, checking his emotions at the door doesn't just keep him on the level. It keeps him alive. A gut-wrenching find at the scene of a blaze threatens to blow his ironclad composure, but when the detective assigned to the case is the same woman who put his sister's life at risk three months ago, all bets for Kellan being calm, cool, or collected are definitely off. Keeping people safe is Isabella Moreno's number one priority. Working without solid leads and with the gorgeous, broody firefighter who believes she's responsible for endangering his sister on a previous case isn't ideal. But someone is hurting women in the here and now. Isabella will do whatever it takes to find justice.As Kellan and Isabella reluctantly team up to catch a criminal, they realize they have more in common than they'd ever imagined. With every move, the stakes grow higher and the passion sizzles hotter, but can they race against the clock and the odds to catch a killer? Or will they lose their hearts--and their lives?This full-length sexy romantic suspense can be read as a standalone.