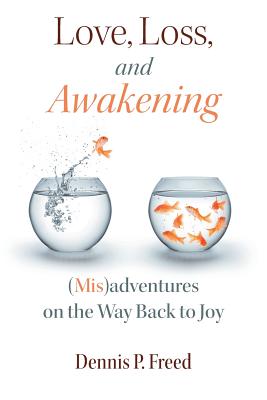 Love, Loss, and Awakening
(Mis)adventures on the Way Back to Joy
Paperback

* Individual store prices may vary.
Description
The death of a loved one is devastating, and can leave us questioning our new path. Will I ever want to find love again, and if so, how do I find it? What is appropriate behavior for a fifty-four-year-old widowed senior? Should I explore dating sites? Meet women in bars? Rely on introductions from friends? The questions far outnumber the answers.
Dennis and Hope Freed had a fulfilling marriage. Over the course of thirty-two years they built a home, created a loving family, and shared all their dreams with one another and their two sons. Then Hope got cancer. She fought a long, brave battle, but it was one she couldn't win. Dennis Freed's beloved wife and best-trusted friend had gone, leaving him alone to figure out a future he'd never imagined.
As he sorted through what society expected of a long-term caregiver and widower, Dennis eventually emerged from mourning, his heart ready for life's next chapter. Nervously, he began to go out with women again, and endured all the awkward--and hilarious--embarrassments a man who hadn't been on a date in decades might expect. He kept on trying, embracing and trusting the process. Love, Loss, and Awakening chronicles a courageous and uplifting journey through sorrow, the search for new love, and the rediscovery of happiness.
Tolawaken Press, 9780997191615, 118pp.
Publication Date: April 7, 2016