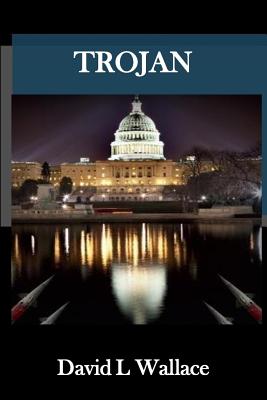 Trojan (Paperback)
The Enemy Within
David L Wallace, 9780997225709, 302pp.
Publication Date: February 22, 2016
* Individual store prices may vary.
Description
Before the Hack of the US Election, there was Trojan.
Trojan is based on an infiltration and takedown of the US Nuclear Armament and Defense Systems scenario, envisioned by a US Navy Information Technology Veteran while he attended the Navy and Marine Corps Computer Science School at Quantico, VA.
While attending a class on computer internals, one of the instructors removed the covers off a few systems in the lab and the student noticed that the tiny CPU chips, the brains of these computers, were all manufactured overseas somewhere. It shocked the student and made him nervous that America's nuclear defense capabilities could be dependent on foreign parts. It begged the question...
What if an entity embedded rouge computer logic on those CPU chips at the time they were manufactured, causing them to crash at a predetermined time, incapacitating America's defense capabilities?
That question spawned the idea for this story.
Within Trojan, suddenly and without warning, all of America's nuclear armament and nuclear defense systems crash - a complete meltdown. Star Wars, Air Force One and Doomsday Briefcase are all rendered useless. Exposed, an unknown entity brutally attacks America, bombing major cities.
Amid this crisis, one man arises, Victor Walker, who holds the key to saving America, but the problem is that there's elements in the American Government that doesn't want him to do it.
Trojan is not a story written second hand by someone who researched information technology and then penned the story. It's written by a real-world Information Technology Veteran who provided services to the US Navy, the Department of the Navy and various Fortune 100 companies.
Now that the Hack of the US Election is no longer a debatable topic, Trojan is not only a possibility, it's a plausible future reality.
"Victor, who is comparable to an extremely patriotic Jason Bourne, is an intriguing hero." - Clarion Review
"Fans of the genre will be delighted with the book's well-crafted characters, excellent pacing, and plot." - Publisher's Weekly