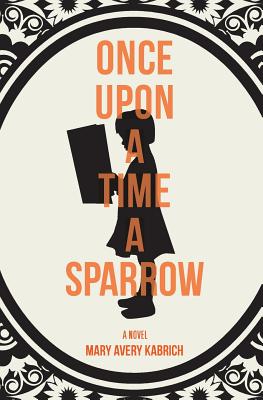 Once Upon a Time a Sparrow
Paperback

* Individual store prices may vary.
Description
Once Upon a Time a Sparrow is an autobiographically inspired novel about a woman's journey toward accepting a less than perfect past. Structurally the story is told through the narrative voices of forty-seven-year-old Mary Madelyn Meyers (spring of '05) and nine-year-old "Maddie" (spring of '67). Though thirty-eight years separate these two points in time, a child's old coat with an acorn in the pocket reunites Mary with the long-forgotten Maddie.
Mary's mother has died unexpectedly. When Mary opens the Lane hope chest at the foot of her mother's bed, she makes a surprising discovery: her mother kept the black hooded coat she herself had worn every day in third grade, regardless of the weather. This reunion sets in motion a stream of memories that demand Mary's attention. When she returns to her job as a school psychologist, Mary can no longer maintain her usual dispassionate manner while addressing the needs of children with learning challenges.
Rural Minnesota in 1967 had no understanding of dyslexia, a disorder that makes reading an unfathomable skill for nine-year-old Maddie. After praying to St. Rita, patron saint of lost causes, every night for a year, Maddie decides in third grade that reading really is a lost cause. But when her teacher reads a captivating story about a fairy who helps a boy her age overcome his limitations, Maddie jeopardizes her plan to be a nun and steals the book for herself. Her first discovery: Fairy Yram's name is her own first name, Mary, spelled backwards. Armed with this revelation, Maddie uses her limited reading skills and her expansive imagination to unlock the true meaning this story holds for her own life. Maddie transforms despite the adults in her world who can see only her disability.
Having overcompensated for her early struggles with learning to read, Dr. Mary Meyers had effectively sealed off all memory of where she came from. In the spring of '05, she learns that the only way to move forward with her life is through complete acceptance of herself, past and present.
Open Wings Press, 9780997233209, 336pp.
Publication Date: September 16, 2017