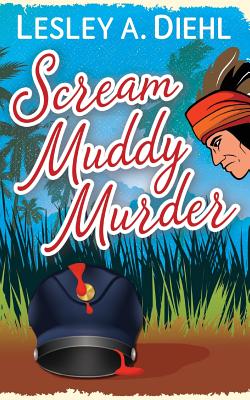 Scream Muddy Murder (Paperback)
Creekside Publishing, 9780997234954, 352pp.
Publication Date: September 27, 2018
* Individual store prices may vary.
Description
EMILY RHODES DOES IT AGAIN This time she nosedives into a mud puddle at a Seminole War battle reenactment and finds she's sharing the muck with a dead body. As usual the hunky detective she loves to aggravate, Stanton Lewis, cautions her against getting involved in the case, and as usual she ignores him. Emily's sleuthing pays off, revealing disturbing information about the victim's past. Is it the reason behind his murder? With the help of her family and friends, Emily sets out to uncover secrets kept too long and puts herself and the people she loves in the killer's path. Too late she realizes Detective Lewis was right. Her snoopiness proves to be a deadly idea. Bonus feature inside: Emily's neighbor shares her recipes. Make them for your favorite sleuth.
About the Author
Lesley retired from her life as a professor of psychology and reclaimed her country roots by moving to a small cottage in the Butternut River Valley in Upstate New York. In the winter she migrates to old Florida-cowboys, scrub palmetto, and open fields of grazing cattle, a place where spurs still jingle in the post office, and gators make golf a contact sport. Back north, the shy ghost inhabiting the cottage serves as her literary muse. When not writing, she gardens, cooks and renovates the 1874 cottage with the help of her husband, two cats and, of course, Fred the ghost, who gives artistic direction to their work. She's presently interviewing for a coyote to serve as her muse for her books and stories set in rural Florida. She is the author of a number of mystery series and mysteries as well as short stories, most featuring her quirky sense of humor and a few characters drawn from her peculiar family. Visit her on her website: www.lesleyadiehl.com