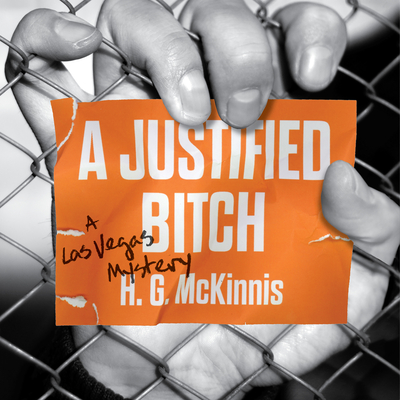 A Justified Bitch (Las Vegas Mysteries)
Paperback

* Individual store prices may vary.
Description
It takes a guilty bastard to make a justified bitch.
When a severed finger shows up on her doorstep in a seedy section of Las
Vegas, Helen Taylor does not freak out. She's already crazy, as
evidenced by her junk-stuffed house and its ever-growing population of
cats. There's also Bobby, her long-dead husband. Helen talks to him
regularly, and Bobby talks back.
The finger and the brutal murder it reveals are more than a hoarding cat
lady with a phantom husband can ignore. Helen's a suspect, and she ends
up in jail. Summoned by the detective on the case, Helen's sister Pat
arrives from Phoenix with two teen-age boys in tow.
While Helen is AWOL from a mental facility, another gruesome murder is
discovered. Pat, the boys, and the detective struggle to separate fact
from insanity, but it takes power beyond the ordinary to bring the truth
to light.
Imbrifex Books, 9780997236958, 311pp.
Publication Date: August 7, 2017
About the Author
A life-long resident of Las Vegas and alumna of the University of Nevada, H.G. McKinnis knows her city as only a local can. By night, she fluffs feathers and attaches rhinestones to the exotic wardrobes of the most glamorous venues on the strip, by day McKinnis writes about the often hardscrabble lives of her fellow desert denizens and the unlikely city they inhabit. A Justified Bitch, a twisted tale of insanity, murder, and redemption, is her first novel.