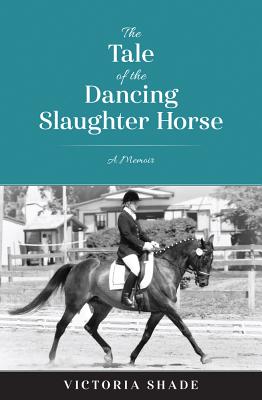 The Tale of the Dancing Slaughter Horse (Paperback)
A Memoir
Amberjack Publishing, 9780997237771, 314pp.
Publication Date: October 4, 2016
* Individual store prices may vary.
Description
When Victoria meets Moonshine, an ex-racehorse saved from the slaughterhouse and abuse, she despairs at having to ride such a difficult horse. The pair compete in dressage, a sport that tests the unity of horse and rider as they engage in what can only be called dancing. They compete against horses bred solely for the sport, always struggling to overcome the bias against horses like Moony. As she grows and comes of age, Victoria teaches Moonshine to trust, and Moony teaches Victoria the importance of heart and perseverance. Together, they master many trials and compete in the Junior Nationals in this inspiring and compelling true story of how a girl and her horse changed each other's lives forever.
About the Author
Victoria currently practices law, focusing on animal law and personal injury protection. She is a member of the New York State Bar Association Animal Law Committee, as well the Animal Law Committee's Legislative subcommittee, and is involved in several groups supporting the humane treatment of animals, from the SPCA to the Animal Legal Defense Fund. She lives with her husband, also a horse-lover, and their young daughter, Olivia Jane, who had her first ride on Moony when she was in mommy's belly. The family lives on a horse farm where Moonshine is one of many beloved family pets.