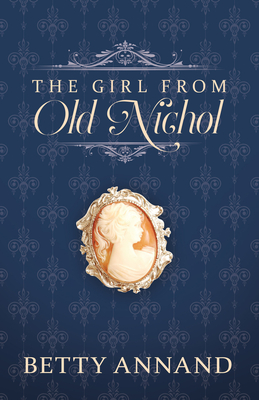 The Girl from Old Nichol (Gladys #1) (Paperback)
Amberjack Publishing, 9780997237795, 368pp.
Publication Date: January 10, 2017
* Individual store prices may vary.
Description
Born into extreme poverty in the very worst of the London slums, young Gladys Tunner strives to survive her circumstances, including her alcoholic parents. Desperation and dreams for a better life are a constant. Her childhood best friend and protector Toughie looks after her until she's forced to escape and run for her life, creating an elaborate masquerade that leads to both love and heartbreak. 


 This rich and compelling historical novel takes you from the streets of London to the manor houses of the English countryside where it has you rooting for Gladys, not just to survive, but to thrive.
About the Author
Born in Vancouver, B.C in 1927, Betty Annand has resided in the Comox Valley on Vancouver Island since the age of ten. Widowed since 2002, she has enjoyed doing volunteer work at her church, the local hospital, and a local theatre, where she writes and directs plays for the seniors group. She resides in the house that she and her husband built sixty years ago and enjoys spending time with her family, who still live on the island. She is the author of three non-fiction books, Growing up in the White House, Voices from Bevan, and Voices from Courtenay Past. The Woman from Dover is her second novel which follows the life of Gladys Tunner.