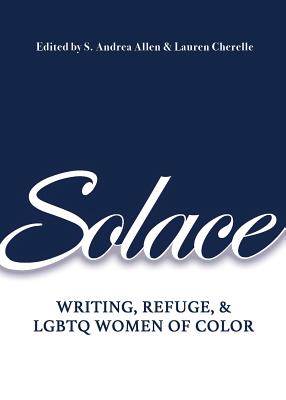 Solace (Paperback)
Writing, Refuge, and Lgbtq Women of Color
Blf Press LLC, 9780997243963, 162pp.
Publication Date: January 31, 2017
* Individual store prices may vary.
Description
Deeply troubled by recent acts of violence against Black and Brown lesbian, bisexual, and trans* bodies, Solace: Writing, Refuge and LGBTQ Women of Color explores how LGBTQ women find solace: in each other, in their communities, and from within themselves, as they traverse the challenges of living as LGBTQ women of color in the United States.
Solace is a collection of poetry and prose that explores our pain, as well as our attempts to find solace in a world that seeks to destroy us. What are our strategies for survival? Where do we find solace? Audre Lorde writes that "we were never meant to survive," yet here we are.