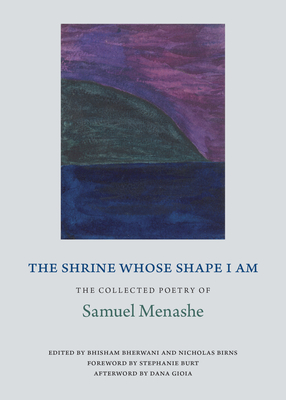 The Shrine Whose Shape I Am
The Collected Poetry of Samuel Menashe
Paperback

* Individual store prices may vary.
Description
Poetry. Edited by Bhisham Bherwani and Nicholas Birns, with a foreword by Stephanie Burt and afterword by Dana Gioia. Several years in the making, THE SHRINE WHOSE SHAPE I AM compiles all of Samuel Menashe's published poetry and his one short story. The Menashean magic ordains that the more closely you examine these small poems, the more you find tucked into each of them. Menashe's prevailing tone of calm, urbane alertness leaves plenty of space for puckishness and puns, elegy and war, joy and grief, and of our shared human sense, universal but hard to put into words, of navigating through the world in a body.--Rachel Hadas Menashe's poems are as unique as the man himself. A flaneur of bohemian Manhattan (when such a place existed), he recited his poems to friends and acquaintances at the drop of a hat in an airy, lilting baritone. Lying on a rock in Central Park, he heard the 'a creak of oarlocks, ' and in his cold-water flat on Thompson Street he bemoaned the kitchen 'Where I do not eat / Where the bathtub stands / Upon cat feet--.' His New York was shot through with melancholy and a spiritual longing, at once Biblical and embodied. He is an essential American poet.--David Yezzi.
Audubon Terrace Press, 9780997254716, 440pp.
Publication Date: December 1, 2019
or
Not Currently Available for Direct Purchase