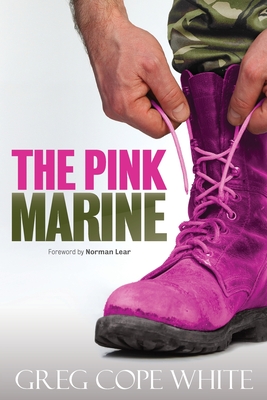 The Pink Marine
One Boy's Journey Through Bootcamp To Manhood
Paperback

* Individual store prices may vary.
Other Editions of This Title:
Hardcover (2/17/2016)
MP3 CD (9/20/2016)
Description
The Pink Marine is the story-full of hilarity and heartbreak-of how a teenage boy who struggles with self-acceptance and doesn't fit the traditional definition of masculinity finds acceptance and self-worth in Marine Corps boot camp. When Greg Cope White's best friend tells him he's spending his summer in Marine Corps boot camp at Parris Island, South Carolina, all Greg hears is 'summer' and 'camp'. Despite dire warnings from his friend, Greg vows to join him in recruit training. He's eighteen, underweight, he's never run a mile-and he's gay. Greg's sheltered life hadn't prepared him for military service. A prince out of water, he packed five suitcases since he'd never been away from home for thirteen weeks. The U.S. Marines stripped him from all of that, shaved his head and put a rifle in his hands. At first he struggles to keep up, and afraid his secret will be discovered. But midway through, the desire to survive and become a Marine trumps fear. He learns that everyone, just like in the real world, comes into the service feeling 'different'; possibly prejudged for the color of their skin, their weight, their poverty--some have even chosen boot camp over jail. Can a flighty, 112-pound, unmanly Texan transform into one of the few, the proud, the Marines? Will Greg even survive?
Aboutface Books, 9780997285710, 266pp.
Publication Date: February 17, 2016