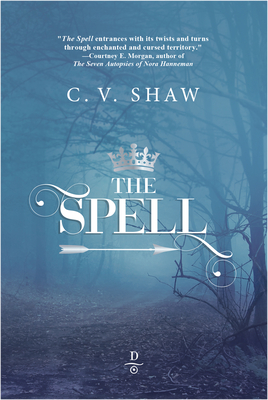 The Spell
Paperback

* Individual store prices may vary.
Description
Set in the countryside of sixteenth-century England in the town of Fleurham, The Spell tells the story of King Maurice, Queen Lilac, and their daughter, Princess Isabella--and of the curse that threatens to tear their world apart. When Princess Isabella has an encounter with a strange bird and an arrow shot by a mysterious archer, the royal family's world is turned upside down. Maurice goes in search of the archer and instead falls victim to a spell himself. Lilac, back home at the castle, becomes increasingly obsessed with freeing her daughter from the arrow's curse. Isabella grows up under the dark cloud of the curse and her mother's obsession with it, developing her own abilities along the way. Filled with magic and intrigue at every turn, The Spell also tells the tale of the other inhabitants of the castle--Johndor, Minna, and their daughters Bethlynn and Lauren--and various local characters--the gifted Thumbeline, the treacherous Carmile, and the mysterious Maggy Mae, as their lives intertwine with the royal family's. A captivating tale, C.V. Shaw's sensational debut novel is not to be missed.
Deletrea, 9780997290486, 240pp.
Publication Date: May 26, 2020