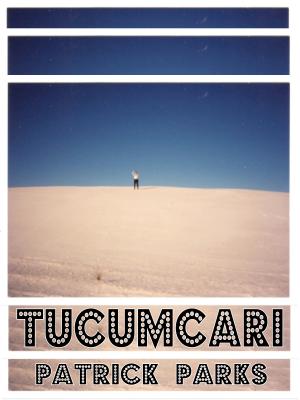 Tucumcari (Paperback)
Kernpunkt Press, 9780997292466, 150pp.
Publication Date: May 15, 2018
* Individual store prices may vary.
Description
Fiction. A man wakes up one morning believing he has a wife who lives in Tucumcari, New Mexico. A wife he somehow remembers yet does not know. When he decides to find her, he embarks on a surreal journey through both landscape and memory. The reader travels with the narrator through sinking cities, his father's various jobs, government-designated atomic safe havens, motel rooms, cities made of only men, and interactions with people from his childhood including Boyd Delmarco, a famous radio personality whose lungs have turned to glass. "Parks' debut novel is a kaleidoscope of deep-rooted imagery, infused with magic realism yet tempered by the groundedness that comes with instinctive storytelling."--Booklist, starred review "This timely novel is to be treasured for the rich prose and witty intellect that inform the boldness of its storytelling. Parks is willing to risk the safety of a more traditional approach in order to press readers into a different kind of knowing, a truth that is more deeply felt than thought. He embraces the timeless human necessity to make stories from what we think we know and transform them into what we know we believe."--Critical Flame "A thoughtful, surrealistic, and strange novel, TUCUMCARI delves into ideas around memories and the subconscious, as well as into the significance of places within both. It is as wild and mesmeric as can be imagined."--Foreword Magazine "Patrick Parks, in this relentlessly quantum mechanical rendition of the novel, TUCUMCARI, combines the traumatic rhythmic keenings of Philip Glass's World Our of Balance or Einstein on the Beach with a deeply poignant Buster Keatonian deadpan."--Michael Martone "Everyone wants to get away from the falling ash of this life. everyone wants to get away from the threat of nuclear bombs, away to some far away, imagined safe place. Rootless, fugitive, we want love, a place to call home. In TUCUMCARI, Patrick Parks takes us there in a novel so clearly written, so lucidly poetic, it breaks the heart."--Richard Jones "What a strange and wonderful novel Patrick Parks has written It's a road trip novel without an actual road trip--the narrator imagines a trip he will take to Tucumcari, NM, to find the woman he just remembered he married years ago--but except for floating above his bed at night or teaching english to immigrants in a city that rains ash, he almost never goes anywhere. But his mind goes everywhere, and it's a bona fide delight to ride along with him on his mental road trip. Written in brief fragmentary sections that often read like prose poems, this is a narrative as delightfully disjointed and digressive as Sterne's Tristram Shandy and as darkly comic and magical as Kafka's The Metamorphosis."--David Jauss.