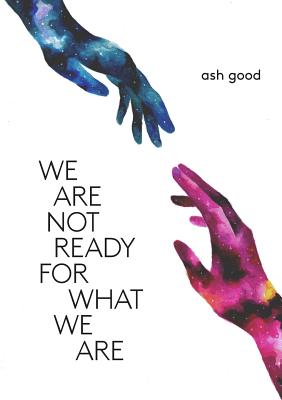 we are not ready for what we are
Paperback

* Individual store prices may vary.
Description
praise for ash good's previous work
". . . a voice as spare and natural as Gary Snyder's, as insightful
and alchemical as Rumi's . . ."
--gail wronsky, author of so quick bright things
". . . sense-rich, threshold-crossing, body wise . . . utterly alive,
tough, lyrical, concrete always, sensual always . . . "
--micheal ventura, editor, lettersat3ampress
". . . Frank O'Hara reincarnated as some female Kerouac
vision-questress rolling through the West."
--Sarah Maclay, co-author of music for the black room
"Biographically naked and humane . . . You realize this is not a
tell-all aesthetic, but a practice of the self's spiritual stripping."
--karen kevorkian, author of Lizard Dream
" . . . an invigorating addition to the canon-yet-to-be of West
Coast poets that has been shaped by Eloise Klein Healy, Sharon
Doubiago, Judy Grahn and Philip Whalen."
--bill mohr, author of hidden proofs & vehemence
Ashlee Nichole Goodwin, 9780997298789, 58pp.
Publication Date: February 28, 2019