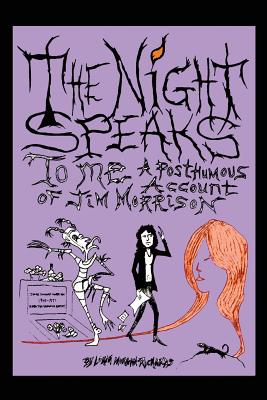 The Night Speaks to Me
A Posthumous Account of Jim Morrison
Paperback

* Individual store prices may vary.
Description
In Paris and yearning for poetic inspiration, Jim follows a peculiar old man into the darkened lair of P re Lachaise Cemetery. The Night Speaks to Me: A Posthumous Account of Jim Morrison by Lorin Morgan-Richard is an original tale of dark fiction featuring 10 illustrations by the author.
"Memories," I said in frustration, "they float around. I sing. It never goes. I watch people. I write. It never leaves. These ghosts...are all still with me. I find myself traveling back and forth, but its goes like the wind. It's hard to explain."
"You just can't replant a tree, without taking the dirt with it." the old man scolded.
Raven Above Press, 9780997319323, 38pp.
Publication Date: August 1, 2016