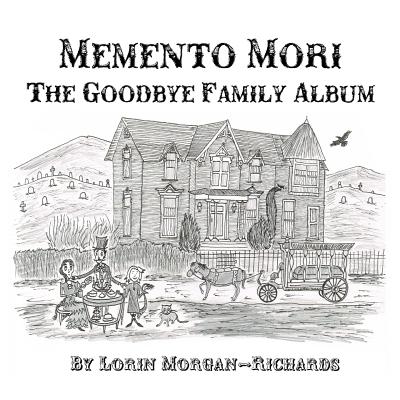 Memento Mori (Paperback)
The Goodbye Family Album
Raven Above Press, 9780997319347, 104pp.
Publication Date: February 5, 2017
* Individual store prices may vary.
Description
Memento Mori: The Goodbye Family Album by Lorin Morgan-Richards
Comic miners recently uncovered an album buried over 100 years ago after draining an outhouse in an old ghost town. While treasures are sometimes found, this one just so happened to be loaded with the 1st year of the Goodbye Family and the Noodle Rut by cartoonist Lorin Morgan-Richards.
"The Victorian era hasn't been this much fun since licking arsenic in the wallpaper." - Slug Daily News
"Bleak, morbid, and hilarious." - Nothom Times
"This album is a real danger to society." - Baron Von Nickle