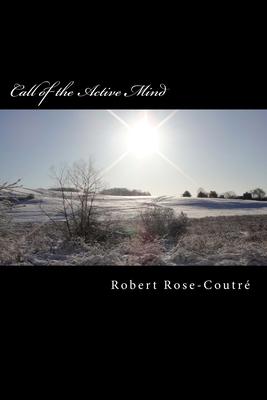 Call of the Active Mind (Paperback)
Rose-Coutre, 9780997325003, 304pp.
Publication Date: February 17, 2016
* Individual store prices may vary.
Description
"Robert Rose-Coutre is interested in what television has done to human society and the human brain since it became omnipresent in our lives in the mid-20th century. His book Call of the Active Mind summarizes what he has learned from years of studying research into this interesting topic. Rather than being a scientist, he's a science popularizer. His goal is to make all that research accessible to the average reader. He reports that much of what is wrong with contemporary society can be traced to the mind-deadening effects of TV. He tells us that in the first 24 years of life, people spend more than 25,000 hours passively watching television. Passive watching replaces active living. That leads to psychological and physical damage. He sketches a scary scenario, but it's not entirely bleak. Two-thirds of this 250-page book cover suggestions for reversing those trends, and, yes, they do involve turning off the TV. Rose-Coutre includes a 10-page bibliography and extensive endnotes so that you can follow up on his research if you want to. ... It may provide you with the information you need to back up something your intelligence has already been telling you." -Mensa Bulletin, September 2016.