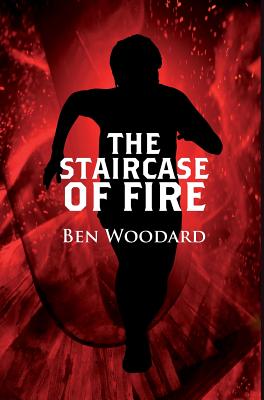 The Staircase of Fire (Shakertown Adventure #3) (Hardcover)
Miller-Martin Press, 9780997344899, 288pp.
Publication Date: May 25, 2018
Other Editions of This Title:
Paperback (5/25/2018)
* Individual store prices may vary.
Description
A quiet town in Kentucky explodes from a racial incident and fourteen-year-old Tom Wallace is in the thick of it. His past haunts him and now he's witness to a horrific event leaving him devastated and afraid.
Along with his cousin, Will, he searches for lost gold he believes can help him escape his town and memories. But leaving has consequences. He will lose his friends and his new love.
On a fiery staircase Tom finally realizes that he must face his inner demons and his horrific nightmares. To do so requires him to take a stand that could change his life ... or end it.
Kentucky author, Ben Woodard, relies on personal experience and family history to tell this moving story of personal tragedy and racial hatred set in the rolling countryside of Kentucky in 1923.
About the Author
Ben is a (mostly) retired amateur adventurer who has traveled across Tibet, climbed to 18,000 feet on Mt. Everest, and solo backpacked wilderness areas. Now his adventures come in the form of imagining stories, writing them, and telling them to kids and teens.

Praise For The Staircase of Fire (Shakertown Adventure #3)…
That noted, The Staircase of Fire succeeds in offering dramatic action, mystery, social insights, and a story line that evolves from pure adventure to something deeper as Tom confronts his past and the world-changing nature of his choices. This vivid immediacy combined with the story's ability to change from a mystery/adventure to a social inspection piece makes it a highly recommended pick for teens looking for something different which stands on the cusp between a historical novel and an adventure story.
D. Donovan, Senior Reviewer, Midwest Book Review