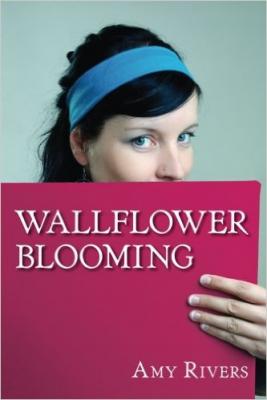 Wallflower Blooming (Paperback)
Amy Rivers, 9780997353563, 186pp.
Publication Date: August 16, 2016
* Individual store prices may vary.
or
Not Currently Available for Direct Purchase
Description
Val Shakely is a list-maker. Daily routine. Check. Calm, quiet (but successful) business. Check. No drama. No excitement. Some might call it boring, but it's precisely the way Val likes it. She loves her hometown of Cambria, nestled in the mountains of Colorado, and runs a fruitful PR firm. It's more than enough for Val. So what if she doesn't have a social life? Then, her cousin Gwen decides to take on the local political bully, Mayor Roger Barton, in head-to-head combat for his poisition, and Val takes her company reluctantly, and against her better judgment, into the fray. The minute Val takes on Gwen's campaign, the safe world she carefully constructed begins to unravel. She feels the pressure of the campaign and the personal attacks by Barton. And as if that wasn't complicated enough, Val finds herself falling in love with local businessman John Hatfield, a man just as boring as her at first glance. Both charming and confrontational, Val is drawn to John in a way that cracks the simplicity of her life. In the end, Val's desire to stay on the sidelines is put to the test and she's forced to reexamine the life she's built as she trudges toward a new and more exciting future.
About the Author
Amy Rivers was born and raised in southern New Mexico and currently resides in Colorado. She had an idyllic childhood despite a severe visual impairment. Perhaps because of her disability, she learned a lot about compassion and empathy from a young age. Her keen interest in social issues and violence prevention led to a Master's degree with concentrations in psychology and politics. Amy was the director of a sexual assault response program and remains an advocate for social justice. Amy has been published in Chicken Soup for the Soul: Inspiration for Nurses, Novelty Bride Magazine, ESME.com and Splice Today. Wallflower Blooming is her first novel.
Advertisement