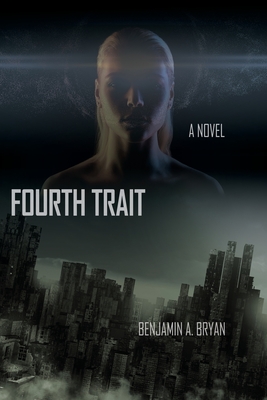 Fourth Trait (Paperback)
Anperception Books, 9780997363678, 384pp.
Publication Date: September 1, 2019
* Individual store prices may vary.
Description
It's 2095. A cataclysmic event known as the Great Catastrophe has killed ninety-five percent of the world's population. The survivors share a common thread: genetic traits that enable perception of the physical and emotional experience of others, both living and dead. Turns out death is an empty persistence in limbo, and the dead, or unattached as they're now known, plague the living. But scientists have developed a genetically flawless replacement body. Death is cured. And the unattached have teamed up with an army of living sympathizers plotting revolution. Raile Alton is a military scientist, and he's tasked with developing technology to destroy the unattached--but he's failing. When a mysterious entity crashes a government raid, Raile encounters the only survivor, Eethena Twenton, a prolific scientist turned revolutionary. Could she be the solution to his failing mission? He offers her freedom for information. But who's helping whom? Soon Raile finds himself on a journey of discovery that could unravel what he believes about his past, and the edge of a dark conspiracy that leaves him in a fight for his life--and death.