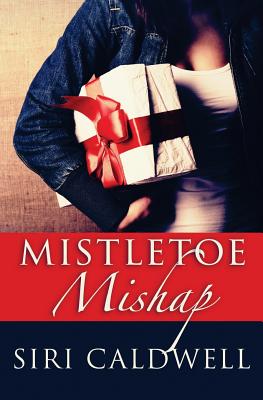 Mistletoe Mishap (Paperback)
Brussels Sprout Press, 9780997402339, 118pp.
Publication Date: November 8, 2017
* Individual store prices may vary.
Description
Ready...set...yes Kendra Davis doesn't have stupid ideas. She's a geologist. She has "untested" ideas.And of all the untested, questionable ideas she's ever talked Viv into, this is not the one they should be laughing about while kissing behind her office door.Her brilliant idea? To see who can make the other person take the Lord's name in vain the loudest and the most often with the least clothes on before Christmas.Because she misses her.Even though they've been together forever.And this just might help.Some mistletoe in absurd places, some heated scientific debate, some sneaking out of holiday parties...so far it's going well. But with only twelve days to prove that a long-term relationship doesn't mean a physically dead one, they're both getting a little competitive. If only Viv played fair...
About the Author
Siri Caldwell writes sweet and sexy lesbian romance novels about women who don't wait for frogs to turn into princesses, because frogs are cute the way they are. When not writing, she stays busy fighting a losing battle with the weeds in her garden and keeping the world safe from unruly metadata. Her novels have finaled in the Lambda Literary, Golden Crown Literary Society, and Rainbow awards.