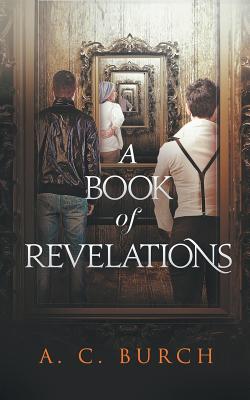 A Book of Revelations
Paperback

* Individual store prices may vary.
Description
"Drag performers, detectives, and community moguls meet in Burch's (The Homeport Journals, 2015, etc.) collection, which features coming-out stories with a twist." - Kirkus Reviews
We all keep secrets. Even from ourselves. A Book of Revelations explores the tipping point--when the truth offers liberation and continued self-deception perpetuates the status quo.
-Private Quarters: A coming of age story. With cocktails.
-Curtain Call: A spurned "mistress" crashes a memorial for her ex-lover's wife.
-G tterd mmerung: The complex relationship between a maestro and his prot g .
-Convergence: An aging artist and would-be socialite hosts a disastrous dinner party.
-The Honoree: A local saint's past unexpectedly threatens her future.
-Last Chance: A gay detective investigates a murder case where nothing is at it seems.
-The Midnight Suitor: A nephew unearths an old family secret--with a modern-day twist.
-Even In Death: Mourners who are strangers "bond" at a charlatan's wake.
"A Book of Revelations delivers on its promise. It will surprise, sadden, delight, shock, and most likely bring you to tears more than once." GGR Reviews.
Illustrated by Madeline Sorel,
Homeport Press, 9780997432701, 298pp.
Publication Date: June 13, 2016