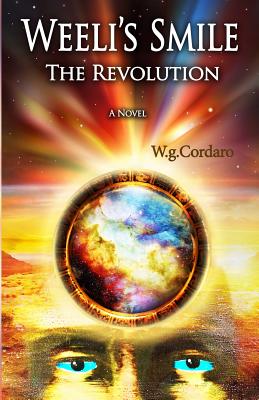 Weeli's Smile (Paperback)
The Revolution
Ormus Publishing, 9780997433609, 290pp.
Publication Date: March 8, 2017
* Individual store prices may vary.
Description
Join Weeli and Herb as they embark on a journey across America and the landscape of the human psyche, meandering through the halls of corporate life and the trails of the Southwestern desert, to confront the infinite labyrinth of consciousness. Braving the turbulent waters of spiritual exploration and traversing the infinite planes of existence, they wrestle with love and loss, to confront the unfathomable. "Never was there a time that I did not exist, nor you, nor all these kings, nor is there a future when any of us shall cease to be." - Bhagavad-Gita 2:12 From the brilliance of the aurora borealis to the poetry of the human spirit, everything is infinitely connected. For the survival of humanity, and the preservation of our cosmic universe, the Revolution is Now.
About the Author
W.g.Cordaro is an author and musician whose endeavors have ranged from military service to studying with Tibetan monks, and from corporate risk management to volunteer search and rescue. His travels have taken him to Asia, Europe, Australia, and across much of the Americas. Visit W.g.Cordaro's website at wgcordaro.com for more information.
or
Not Currently Available for Direct Purchase