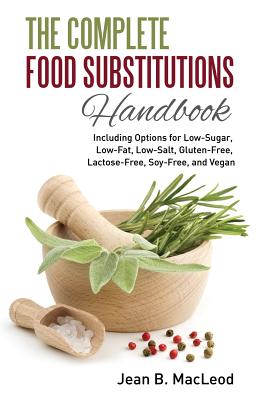 The Complete Food Substitutions Handbook (Paperback)
Including Options for Low-Sugar, Low-Fat, Low-Salt, Gluten-Free, Lactose-Free, and Vegan
Jean B. MacLeod, 9780997446494, 544pp.
Publication Date: November 22, 2018
* Individual store prices may vary.
Description
Are you looking for a particular ingredient, a healthier or leaner equivalent, or a less expensive alternative? You've come to the right place.
Whether you have food allergies, dietary restrictions, or ethical dos and don'ts, this book has you covered.
Are you a budding baker, recipe maker, or a culinary risk taker? Look no further. There are ideas aplenty to stir the imagination. Plus, a wealth of options to satisfy your creative spirit.
Order your copy today. You'll be glad you did.