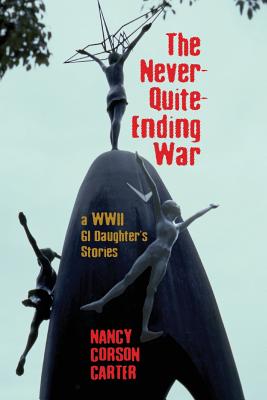 The Never-Quite-Ending War (Paperback)
A WWII GI Daughter's Stories
Nancy Corson Carter, 9780997448498, 308pp.
Publication Date: February 5, 2018
* Individual store prices may vary.
Description
The father who came home from World War II was a stranger, both because his child was too young to remember him and because, inevitably, war changed him. Harvey Corson's story is a very American one, a self-made man, resourceful, proud, both loving and demanding of his daughters, especially his eldest, Nancy. She inherited his character and found her own way in the wider world as a feminist, an environmentalist, a peace activist, a quiet but persistent rebel. Nancy Corson Carter's honest examination of her father and herself has universal meaning as long as men and women go to war and their children inherit the consequences.