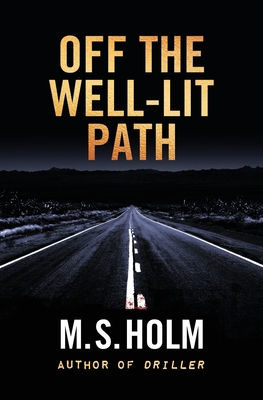 Off The Well-Lit Path (Paperback)
Great West Pub, 9780997455380, 320pp.
Publication Date: November 15, 2019
* Individual store prices may vary.
Description
2019 FINALIST AMERICAN FICTION AWARD
2019 WINNER NYC BIG BOOK AWARD
OCTOBER 2019
U.S. STATE DEPARTMENT
TRAVEL ADVISORY: SINALOA, MEXICO

"Murder, carjacking, kidnapping, extortion, and robbery are widespread. Criminal organizations are based and operating in Sinaloa state. Local law enforcement has limited capability to respond to violence. The U.S. government has limited ability to provide emergency services to U.S. citizens. DO NOT TRAVEL."
Bob Rugg, an American tourist traveling in Mexico with his teenage daughter, is carjacked by a marauding band of gunmen. He is shot, left for dead, his daughter abducted. Rugg awakens in a local hospital with an amputated foot, no money, and no trace of his daughter. His search to find her sets in motion a chain of violence that blurs the line between what a man does in the name of redemption and what he does for revenge.