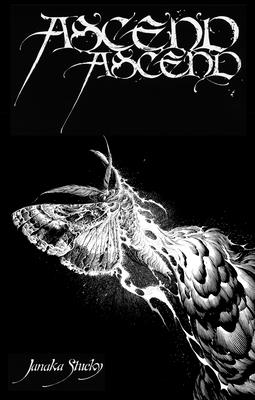 Ascend Ascend (Paperback)
Third Man Books, 9780997457834, 88pp.
Publication Date: April 23, 2019
* Individual store prices may vary.
Description
Written over the course of twenty days, coming in and out of trance states brought on by intermittent fasting and somatic rituals while secluded in the tower of a 100-year-old church, Ascend Ascend is equal parts Walt Whitman and Maggot Brain, documenting the ecstatic destruction of the self through its union with the divine.
About the Author
Janaka Stucky is a mystic poet, performer, and founding editor of the award-winning press, Black Ocean. In 2015 Jack White's Third Man Records launched a new publishing imprint, Third Man Books, and chose Janaka's full-length poetry collection, "The Truth Is We Are Perfect," as their inaugural title. Other books include "Your Name Is The Only Freedom," and "The World Will Deny It For You." He has performed in over 60 cities around the world and his poems have appeared in such journals as Denver Quarterly, Fence and North American Review, and his articles have been published by The Huffington Post and The Poetry Foundation. He is also a two-time National Haiku Champion. More at janakastucky.com.Pam Grossman is a writer, curator, and teacher of magical practice and history. She is the author of the illuminated manifesto, What Is A Witch (Tin Can Forest), and her writings about witches, occulture, and art have appeared in numerous mediums, including Sabat, Abraxas Journal, Sciences Occultes, Huffington Post, MSN, Film Comment, and Etsy. She is a frequent lecturer on the occult history of modern art and the representation of witchcraft in visual culture. She is also the creator of Phantasmaphile, a blog that specializes in esoteric and fantastical art, which she has maintained since 2005. Pam's group art shows and projects, including the critically-acclaimed exhibition Language of the Birds: Occult and Art, have been featured by such outlets as Artforum, The New York Times, The New Yorker, and Art in America. She is the Associate Editor of Fulgur Esoterica and the co-organizer of the Occult Humanities Conference at NYU. In April 2017, Pam launched WitchEmoji, a witch-themed sticker pack for iMessage that became the #1 seller in the App Store. A resident of Brooklyn, she lives with her playwright husband, Matthew Freeman, and their two cat familiars, Albee and Remedios "Remy" Varo.