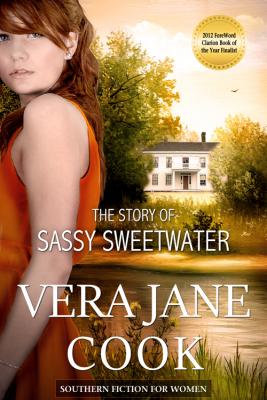 The Story of Sassy Sweetwater (Paperback)
Southern Fiction for Women
Bublish, Inc., 9780997487503, 318pp.
Publication Date: May 6, 2016
* Individual store prices may vary.
Description
After thirteen years on the run, Violet McLaughlin returns to Carter's Crossing, South Carolina, in 1962, with her young daughter, Sassy. The Crossing is right outside of Beaufort and the turmoil of the Civil Rights movement will forever leave its scars on the young and impressionable girl.
As Sassy stands before the imposing white farmhouse for the first time, with no knowledge of her history but that the McLaughlin's are her kin, Sassy begins a journey that will tear her apart before it heals her.
Growing up among secrets that will forever damage her relationship with her mother, she attempts to make sense of her past. But will her passion for art and her love for Thomas Tierney be enough to sustain her future?
Will the journey she must take to discover the truth be worth it?
About the Author
Vera Jane Cook is the author of 4 southern fiction novels. Her first novel, Dancing Backward in Paradise won the Indie Excellence Award and the Eric Hoffer Award for publishing excellence. The Story of Sassy Sweetwater was a finalist in the ForeWord Clarion Book of the Year Award and won the Eric Hoffer Award for ebook fiction. She is also the author of four women's fiction titles and is presently working on a fifth novel. Her 6th novel, Faith Among Friends should be published this year and her trilogy, The Fourniers will follow in 2017. She comes from a long line of Southern ancestors and presently lives in New York city with a cottage on a creek in upstate New York.
Praise For The Story of Sassy Sweetwater: Southern Fiction for Women…
"Great Book with Vivid Characters" "A Good Read of Southern Fiction" "The Story of Sassy Sweetwater" by Vera Jane Cook was a excellent read. This story was one that was one I couldn't put down until I had finished it....so I read all nite long ..." "Loved this Story.' 'Excellent Book." "Fascinating"
5 Clarion Review. 4-5 Stars on Amazon