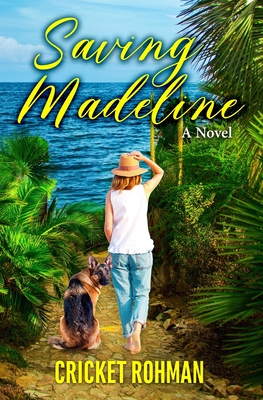 Saving Madeline (Paperback)
Cricket Rohman, 9780997527087, 308pp.
Publication Date: May 4, 2017
* Individual store prices may vary.
Description
SAVING MADELINE is both heart-wrenching and humorous. In the beginning, Roxy, a na ve young actor arrives in Hollywood to follow her dream and escape from her mean-spirited family. When she finds herself coexisting in a cramped Los Angeles apartment with a wounded warrior and her German shepherd, tensions run high . . . And then her mother moves in-so much for escaping. Along comes the well-connected actor, James Jonathan Jarvis, and Roxy's big break in showbiz: a part in a reality TV show with a wilderness survival theme. But a week before rehearsals begin, her mother disappears. Roxy's search leads her close to Montana where she becomes trapped in a real life-and-death situation. Though the daily obstacles that challenge these three women are paramount, they manage to find humor in their frequent calamities, and Roxy's Hollywood misadventures buffer the troubling glimpses into the world of a woman whose memory is fading.
About the Author
Cricket Rohman grew up in Estes Park, Colorado, and spent her formative years among deer, coyotes and beautiful blue columbine. Today she is a full-time author writing about teachers, dogs, cowboys, life's little mysteries-even Alzheimer's. Prior to writing, Cricket's career path included the following jobs: actor, singer, audio/video producer, classroom teacher, school principal, and U of A, College of Education assistant professor. Her newest release, SAVING MADELINE (women's fiction), is a uniquely entertaining story of three women and a dog living together in Los Angeles laughing, crying, surviving. Cricket's first published books include three contemporary novels with elements of romance and mystery in The Lindsey Lark Series: Book 1 WANTED: AN HONEST MAN Book 2 LETTERS, LOVERS, & LIES Book 3 HIT THE ROAD, JAKE! What's next? COLORADO TAKEDOWN, a romantic suspense novel in which a desert party girl (Hannah Hudson) who wins millions in the lottery, teams up with high mountain rancher (Trace McAllister) to fight the sudden evil that stalks her. THE FANTASY MAKER (Shh. This series is still a secret.)