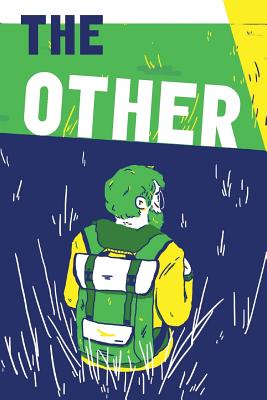 The Other (Paperback)
Penny, Volume 3
Sixpenny, 9780997537222, 142pp.
Publication Date: December 20, 2017
* Individual store prices may vary.
Description
Welcome to the third volume (and first bookazine) of our ongoing experiment with illustrated prose at Penny. One year ago, we chose 'The Other' as the theme for this collection. Trump had won the election and we grappled with an urgent question: How could we support marginalized communities with our limited personal resources?
Thinking that a greater understanding of 'otherness' would foster empathy across borders small and large, we began by calling for submissions that considered the feeling of otherness within, as well as explorations of what it means to be pushed to the margins by a dominant culture.
However, we faced a limitation of perspective--as a self-selected group of friends we have much in common. So we put out a call for staff readers, and asked that anyone interested apply by telling us their best idea for a submission prompt on the theme of 'The Other.' The authors of the most insightful prompts joined us in shaping this volume and became our readers. They come from all over the world and range from journalist to teacher of architectural design, from comics artist to secretary at a mental health clinic. They are awesome, busy people, who spent several hours each week for months reading blind submissions.
We also asked Plum, an illustration collective in Brooklyn, to art direct and illustrate four of the stories. They decided to do their own experiment and collectively illustrated those stories. Amazing, unknowable things occurred.
This volume is the product of over 30 voices coming together to notice, to reveal, and to raise up some of what has been hidden. The stories within these pages explore the anger, celebration, wariness, curiosity, repulsion and attraction humans can have for otherness--a surprisingly large scope.
On the very last page, you will find a list of QR codes and shortened URLs. This is not because the robots have taken over. Not yet. If you choose one of these methods of input for your internet-enabled device, you will be taken to the online home of each of these stories, where we invite you to add your comments and ideas. We look forward to hearing from you.