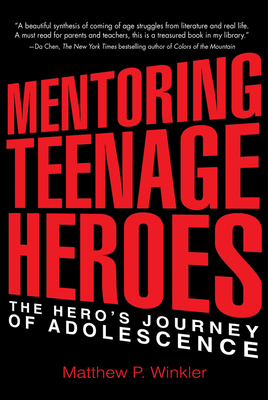 Mentoring Teenage Heroes (Paperback)
The Hero's Journey of Adolescence
Woodhall Press Llp, 9780997543735, 162pp.
Publication Date: February 1, 2017
* Individual store prices may vary.
Description
Matthew P. Winkler's viral TED-Ed lesson "What Makes a Hero?" introduced the Hero's Journey to millions of viewers (ed.ted.com/lessons/what-makes-a-hero-matthew-winkler). The book Mentoring Teenage Heroes guides parents, teachers, coaches, and other adults toward a fresh understanding of adolescence as a heroic quest. For grown ups, daily life is a routine grind. For teenagers, it's an epic struggle for identity.