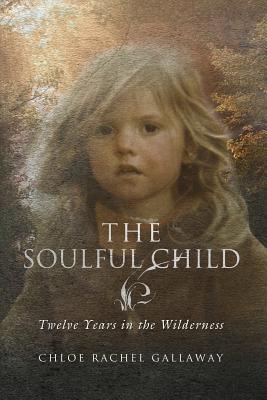 The Soulful Child (Paperback)
Twelve Years in the Wilderness
Citrine Publishing, 9780997547085, 332pp.
Publication Date: September 23, 2017
* Individual store prices may vary.
Description
"A deeply moving remembrance ... of the privations and delights of growing up in rural northern New Mexico." -The Albuquerque Journal
"Get saddled up and ready for the best fire-side book of the season." -Shakti Yogi Journal
"A profound memoir, eloquently and extravagantly told." -Edward Khmara, Emmy-Nominated Writer, Actor, and Producer
Out of the counterculture movement of the sixties arises a true story about risking it all for true freedom.
Folk singer Jerry Gallaway and ex-ballet dancer Reva Lynn Gallaway leave behind a life of opportunity and fame to raise a family in the woods of northern New Mexico. For six children born in the wild with no birth certificates, no worldly identity, only the song of nature printed on them at birth, the woods became a place of learning and a place of refuge, until tragedy uprooted their foundation, leaving the youngsters split between two worlds. When forced to choose for themselves, would they live in nature with their parents, or seek a new life in society?
Chloe Rachel Gallaway is the soulful child, bringing us the healing power of the wild through her photographic memories, authentic voice, and a tale of modern-day warriors and free thinkers carrying in their hearts an essential message about the priceless gifts of Mother Nature, her cycles of life and loss, and the transformative power of forgiveness.
_____________
What fellow authors and writers are saying:
"Gallaway, the author, the woman, the writing coach, is a fine example of what it means to draw from the past and build bridges into the future. From a very unique start in life, the author takes us through the many ups and downs of life in the wilderness ... siblings, parents, relatives, the outside world, lifestyle and challenges. If you love a book based on experience and reflection, you'll definitely want to read The Soulful Child." -D.A Hickman, Author, The Silence Of Morning
"Thoreau said, 'Could a greater miracle take place than for us to look through each other's eyes for an instant?' Chloe's memoir gifts that miracle to readers. ... We see the tethers of family ties strained to the breaking point by the passionate will of a headstrong father whose way of life was inspired by Emerson and Thoreau and who later lived by the words of the Bible." -Emily Rodavich, Author Mystical Interludes: An Ordinary Person's Extraordinary Experiences
" Chloe] is a gifted storyteller with the ability to captivate all the senses. ... We feel her connection to the earth, to the animals, and to her family. We join her in wanting to make new connections with others. We experience her struggle through tragedy and the unknown. Then we triumph as she connects with herself." -Yvonne Williams Casaus, Author, A Drop of Water: A Spiritual Journey
"A profound and unique story of a wild-child in the backcountry, coping and thriving amidst the challenges of nature and family, trying to find her place in life. Chloe] opens her soul for us, and while we are brought into her unconventional world, our own heart cracks open and we understand more about ourselves. This is a book that explores many of the questions that make us human and leaves us drifting back to images of nature, animals and an innocent heart. ... This is a memoir written with love and honesty that will stay with you as you travel your own path, seeking a life worth living." -Joy Silha, Business Writer, Lifestyle Writer, and Researcher
About the Author
Author and intuitive writing coach Chloe Rachel Gallaway is the founder of The Winged River Writer and author of THE SOULFUL CHILD: TWELVE YEARS IN THE WILDERNESS, a memoir of her childhood through age twelve in the wilderness of Northern New Mexico. Chloe's unusual life of growing up deeply connected to nature and spirit has led her to a unique process of intuitively connecting to writing. The writing of her memoir became the foundation for her business and empowered her to become a warrior for helping others to find the truth in their story. A big believer in the power of owning our voice, Chloe is leading the VOICES book series (TM) movement, helping people become writers who show up with their heart-centered message in the world. As a mentor and facilitator of the writing process, Chloe is unlike anyone in the industry. She combines her experience of growing up in the wilderness with her training in mindfulness tools and literary writing techniques to deliver a powerful process of self-transformation and empowerment through writing. She helps her people move from fear to courage, and from doubt to confidence, in mastering the dance between craft and intuition. For detailed information about her programs and retreats, visit ChloeRachelGallaway.com.
Praise For The Soulful Child: Twelve Years in the Wilderness…
"The Soulful Child is a profound memoir, eloquently and extravagantly told. . . . Gallaway does not just tell us, she makes us feel the love and the anger as we are drawn deeply into the life of this soulful child, entranced and embraced by wild nature, yet needing to understand the reality of the wider human world. It is a story . . . about hope, love and resilience, and about freeing the spirit by learning to forgive." --EDWARD KHMARA, Emmy-Nominated Writer, Actor and Producer