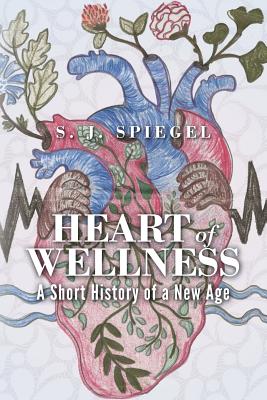 Heart of Wellness (Paperback)
A Short History of a New Age
Valposa Books, 9780997554205, 448pp.
Publication Date: June 29, 2016
* Individual store prices may vary.
Description
Wellness is one of the most talked-about buzz words of our time, applied to health care, food, lifestyle, environment, and spirituality. But what is wellness, why does it matter, and how can we find it?
Author S. J. Spiegel-a lung cancer survivor, lawyer, and scholar-explores the word and its historic significance in Heart of Wellness: A Short History of a New Age, and he discovers its unexpected, paradigm-shifting meaning. Along the way, he shows how caring for others benefits your own well-being and how science finally reconnects with spirituality in a New Age, transforming our understanding of the universe and our place in it.
Spiegel mixes his own memoirs with true stories of history to explain the wellness movement and its relevance today, giving you the tools you need to change the very way you think, and pursue better health and wholeness.
About the Author
S. J. Spiegel knows the importance of pursuing wellness-he's a lung cancer survivor, has successfully intervened for his teenage son, and had to watch his grandfather die from a medical mistake. He has also explored the green and wellness movements as a lawyer and entrepreneur and as the founder of Spiegel Legal LLC. Graduating with honors from both Brown University, in history, and Columbia University Law School, S. J. Spiegel lives in the Hudson Valley of New York with his wife of thirty years and their two dogs.