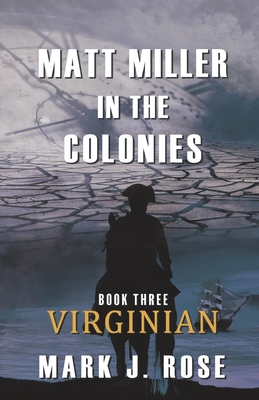 Matt Miller in the Colonies (Paperback)
Book Three: Virginian
Skydenn Looking Glass, 9780997555455, 424pp.
Publication Date: June 2, 2019
Other Editions of This Title:
Paperback (5/15/2016)
* Individual store prices may vary.
Description
Twenty-first-century scientist Matt Miller has achieved success beyond his wildest dreams in the American colonies. He's become a wealthy businessman and politician, with a beautiful wife and family, but the American Revolution looms on the horizon. When a prominent British leader mysteriously disappears, Ben Franklin summons Matt to London to help investigate the involvement of Patrick Ferguson, a man whose ambitions are to change the future. Unknown to them all, another time traveler, with separate motivations, will join them in a struggle across two continents to change the destiny of Western Civilization.