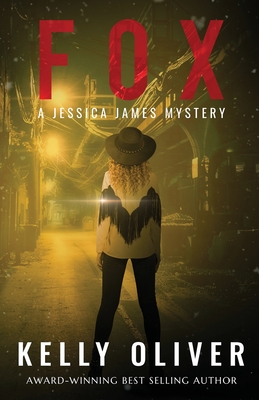 Fox (Paperback)
A Suspense Thriller (Jessica James Mysteries #3)
Kaos Press, 9780997583632, 340pp.
Publication Date: May 1, 2017
* Individual store prices may vary.
Description
Genes to die for--and someone does...

When Jessica James wakes up half naked behind a dumpster in downtown Chicago, she thinks at first the hot intern feeding her Fiery Mule Slammers slipped her a Mickey. But after a pattern of similar incidents around Northwestern Research Hospital, Jessica realizes she wasn't raped, she was robbed. Robbed of something as valuable as life itself.

The "dumpster girls" are all top of their class, attractive college girls students, who are drugged and dropped unconscious behind dumpsters. When rape kits all come back negative, the police are baffled. But when the perp escalates and kills one of his victims, Jessica takes it on herself to solve the bewildering mystery and save herself and her friends as the "thief" closes in on them.
Hunting for the predator, Jessica discovers secrets about her own identity that force her to rethink her past. The solution to the mystery lies in the cowgirl philosopher's boot-cut genes.

Gritty and haunting, award winning author, Kelly Oliver's, stunning page-turner blends a humorous, complex murder mystery with a suspenseful medical thriller for a result that is riveting.