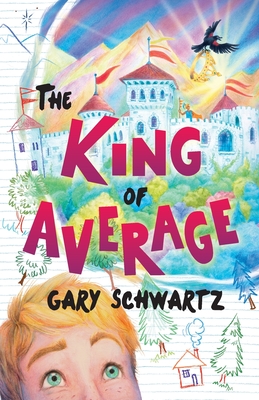 The King of Average
Paperback

* Individual store prices may vary.
Other Editions of This Title:
Hardcover (6/1/2016)
Paperback (10/6/2015)
Description
James isn't the world's greatest kid, but he's not the worst, either: he's average When he decides to become the most average kid who ever lived, James is transported to another world where he meets Mayor Culpa, a well-dressed talking Scapegoat who recruits him to become the new King of Average.
He's joined on his quest by a professional Optimist and his grouchy companion, an equally professional Pessimist. Together, they set out on a journey of self-discovery that leads them all the way from the Sea of Doubt to Mount Impossible, the highest peak in the Unattainable Mountains. When James stumbles into a Shangri-la called Epiphany, he uncovers the secret of who he really is.
Bunny Moon Enterprises, 9780997586077, 230pp.
Publication Date: May 23, 2016