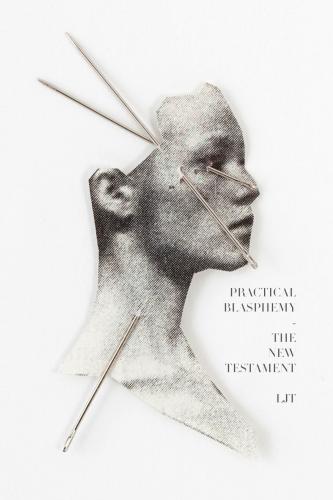 Practical Blasphemy
The New Testament
Paperback

* Individual store prices may vary.
Description
Amelia Adams, besieged with mental illness that no doctor seems to know how to treat, carefully plans and carries out her suicide. Bleeding in the bathtub of her Chicago apartment, she calls 911 so her roommates do not have to come home to find her body. To her horror, EMTs get there sooner than she bargains for, "save" her life, and deposit her in a psychiatric ward.

Amid the relentless onslaught of unwelcome thoughts, visions, and sound—including ghostly children who urge her to hurt herself and a vicious blind rabbit dipped in tar—Amelia must confront her waking nightmare in a place without escape.
This is a personal tale of survival when it is least wanted and a harrowing indictment of our society's failure to help those who live with mental illness.

Practical Blasphemy: The New Testament heralds a necessary voice in American fiction—one that sheds much-needed light on what it means to live with mental illness and, just possibly, provides a glimmer of hope to those who struggle daily.
Praise For Practical Blasphemy: The New Testament…
LJT's fictionalized memoir Practical Blasphemy portrays bipolar disorder in sensitive, harrowing technicolor. Entering Amelia's troubled mind with grisly realism, the book takes off when Amelia is rescued by EMTs and is hospitalized for her safety. Intense, brief chapters chronicle her initial resistance to group therapy and other patients. Though some are written large, their outbursts don't turn into spectacles. Mental illness is treated with frank empathy....There's no easy healing for a lifelong condition, but Practical Blasphemy ends on a realistic note. Fear, and the pressurized chemistry among patients who are bound by private pains, adds up to a brutal, valuable portrait of day-to-day survival. --Karen Rigby, Foreword Reviews
ANTIBOOKCLUB, 9780997592313, 250pp.
Publication Date: October 22, 2019
About the Author
LJT is a musician and suicide survivor. She enjoys delusions of grandeur, schadenfreude, and dry toast. This is her first novel.
or
Not Currently Available for Direct Purchase