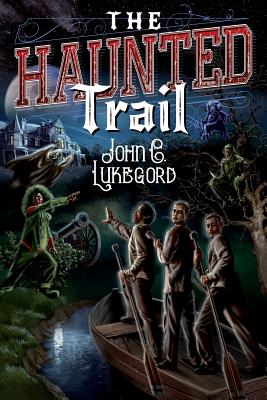 The Haunted Trail (Paperback)
J&j Writing Corp, 9780997596427, 104pp.
Publication Date: March 17, 2017
Other Editions of This Title:
Paperback (3/17/2020)
Paperback (3/17/2017)
Paperback (3/17/2020)
* Individual store prices may vary.
Description
The year is 1892, and Halloween night falls over the forests of Dublin. Deep in those woods, a two-thousand-year-old curse stirs, stretching out tendrils of madness and violence. The spreading corruption finds fertile ground among the deranged minds of the Dublin Mental Institution.
Within the asylum, a ghastly murder heralds the onset of a wave of violence. Inmates turn on each other and the institution's corrupt warden, Thomas Roberts. Roberts is a brutal man, known to be a crack shot with a pistol. His pistol is loaded, for reasons known only to Roberts, with silver bullets.
Unaware of the impending chaos, brothers Mick, Henry, and Wayne Patrican ignore a soft voice warning them to turn their fishing boat around as it floats down the Dublin River. Within hours, all but one will be dead, and the survivor will wish he was.
A gothic celebration of blood and horror, The Haunted Trail blends the madness of the human mind with the horrors of the supernatural, resulting in an intelligent, unconventional tale of murder, mayhem, and a threat to Ireland herself from a long-forgotten foe. It's Halloween in the Dublin Woods, and the ground is damp with gore.
About the Author
John C. Lukegord based The Haunted Trail on a series of horror skits he performed in Massachusetts. He has written the sequel, The Haunted Trail: The War of the Dublin Woods, and is the author of A Stalker's Journey, a crime thriller.