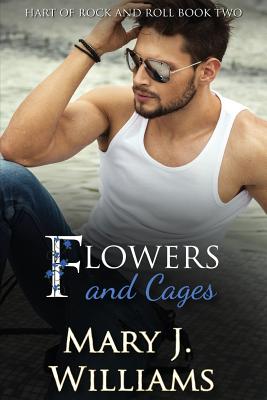 Flowers and Cages (Paperback)
Brook Publications, 9780997616125, 254pp.
Publication Date: September 21, 2016
* Individual store prices may vary.
Description
WHAT IS MUSIC WITHOUT SOME HART? Dalton Shaw was on the verge of success when he made a mistake that could have ruined his life forever. He was one of the lucky ones. A prison sentence wasn't the end. His friends stood by him. Waited. Together, they rode to the top of the charts becoming one of the most successful rock bands in the world.Dalton thought he had left his bad boy past behind him. Unfortunately, small towns--and the people in them--have long memories. Especially when there are secrets nobody wants dug up. Returning to Midas, Arizona was the last thing Dalton wanted. Given no choice, he is determined to find the truth once and for all. What he didn't expect to find was a woman like Colleen McNamara.Prison changes a man. It's inevitable. Can she live with that?Colleen had one goal. Getting out of Midas as soon as humanly possible. Meeting Dalton Shaw didn't change her dreams. He was a distraction. A bit of fun. She wasn't looking to fall for the blue eyed charmer. But fate--and love--have a way of sneaking up on an unsuspecting heart. It wasn't long before Colleen was willing to put herself at risk if it means protecting Dalton from those who want to use him for their own ends--or ruin him trying.Danger follows Dalton and Colleen as they search for the truth.Will they make it out of Midas in one piece? Will they discover in time that love is the most powerful weapon of all?Get the highly anticipated stand-alone novel today.