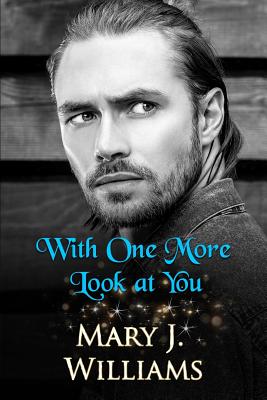 With One More Look at You (Paperback)
Brook Publications, 9780997616170, 322pp.
Publication Date: March 14, 2017
* Individual store prices may vary.
Description
WHEN IT COMES TO LOVE, SOMETIMES IT TAKES THE HEAD YEARS TO DISCOVER WHAT THE HEART HAS ALWAYS KNOWNWhen Forbes Branson was a young man ready for something new. A senior in high school, he was the golden boy. Heir to a fortune, he knew what his life was going to be. But he wanted adventure first. A year to do what he wanted, where he wanted before college. An unexpected betrayal would change everything.Sophie Lipton was fifteen the first time she set foot on the Branson ranch. Dragged from one place to another, never having more than one pair of shoes or enough to eat, the moment she saw the wide open spaces, she felt she could breathe for the first time in her life. It was the home she always dreamed of. But her happiness came at a price.To stay in her new home, Sophie had to keep somebody else's lies. Lies that would eventually tear apart a family. And tear apart her friendship with Forbes.Coming home is never easy-especially after twelve years. Forbes isn't the same young man. He found his adventure-and more. Weary, he's ready to settle into a slower, calmer life. Working on his family's ranch and taking the job as Chief of Police sounds like a piece of cake after the things he had seen and done.Sophie isn't the quiet girl Forbes remembers. She's grown into a strong, confident woman. A woman used to being in charge. The Branson ranch is her territory now. If Forbes thinks he's going to waltz back in and take over, he's going to find out fast that Sophie is no pushover.Twelve years ago, they shared one goodbye kiss. More sweet than passionate. Now, as adults it's a whole new game. The attraction between them is undeniable. Just as they begin to move forward, the past has other ideas.Secrets rarely stay buried forever. Lies. Betrayal. Maybe even murder. Before Forbes and Sophie can think about the future, they will need to deal with the past. Together.
About the Author
Writing isn't easy. But I love every second. A blank screen isn't the enemy. It is the opportunity to create new friends and take them on amazing adventures and life-changing journeys. I feel blessed to spend my days weaving tales that are unique-because I made them. Billionaires. Songwriters. Artists. Actors. Directors. Stuntmen. Football players. They fill the pages and become dear friends I hope you will want to revisit again and again. Thank you for jumping into my books and coming along for the journey.