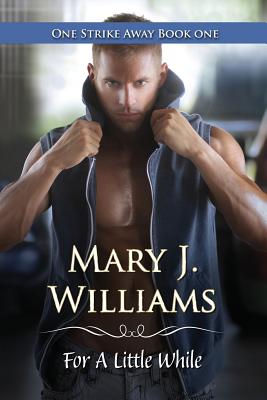 For a Little While (Paperback)
Brook Publications, 9780997616187, 276pp.
Publication Date: April 21, 2017
* Individual store prices may vary.
Description
FIRST LOVEBreathtaking. Intense. Everything.UNFORGETTABLEBlue O'Hara.Falling in love with her best friend's brother hadn't been in Blue's plans. She had known Spencer since she was a little girl. Annoying at times, he wasn't supposed to be The One. But an unexpected kiss changed everything. For two years, their relationship bloomed. She couldn't imagine her life without him. Then the unthinkable happened. Spencer broke Blue's heart.Spencer Kraig.Baseball was his dream. His life. Falling for Blue was unexpected. And the most intense experience of his life. A steady girlfriend in college was one thing. But he had his sights set on being the best in the game. He wasn't ready for anything permanent.Breaking Blue's heart-and his own-was the hardest decision Spencer ever made.Four years later, Blue lands her dream job with the Seattle Cyclones. So what if Spencer is their star player? She's not the same starry-eyed young woman who thought the sun rose and set with Spencer Kraig. She's moved on.One look into Blue's eyes was all Spencer needed to know he wanted a second chance. Fame and fortune were great. But unless he had someone to share his life, what was the point? Not just anyone. The only woman he had ever loved. Could love. Blue.Blue could forgive Spencer.Trusting him with her heart-again-wasn't going to be as easy.Grab your copy of this intense, love conquers all, standalone novel today.
About the Author
ABOUT THE AUTHOR Writing isn't easy. But I love every second. A blank screen isn't the enemy. It is the opportunity to create new friends and take them on amazing adventures and life-changing journeys. I feel blessed to spend my days weaving tales that are unique-because I made them. Billionaires. Songwriters. Artists. Actors. Directors. Stuntmen. Football players. They fill the pages and become dear friends I hope you will want to revisit again and again. Thank you for jumping into my books and coming along for the journey.