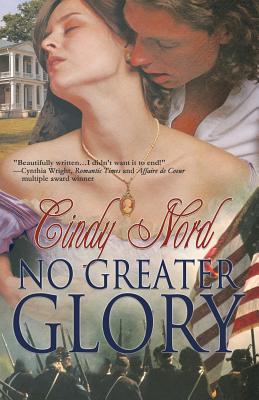 No Greater Glory (Cutteridge #1) (Paperback)
Cindy Nord, 9780997657364, 268pp.
Publication Date: March 15, 2017
* Individual store prices may vary.
Description
Amid the carnage of war, he commandeers far more than just her home...
Widowed plantation owner Emaline McDaniels has struggled to hold on to her late husband's dream. Despite the responsibilities resting on her slender shoulders, she'll not let anyone rip away what's left of her way of life--particularly a Yankee officer who intends to set up winter encampment across Shapinsay's sprawling grounds. With a defiance born of desperation, she defends her home as though it were the child she never had...and no mother gives up her child without a fight
Despite the brazen wisp of a woman pointing a gun at his head, Colonel Reece Cutteridge has his orders. Requisition the plantation--and its valuable livestock--for his regiment's use, and pay her with Union vouchers. He never expected her fierce determination, then her concern for his wounded, to upend his heart--and possibly his stellar military career.
As the armies go dormant for the winter, battle lines are drawn inside the mansion. Yet just as their clash of wills shifts to forbidden passion, the tides of war sweep Reece away. And now their most desperate battle is to survive the war with their lives--and their love--intact.