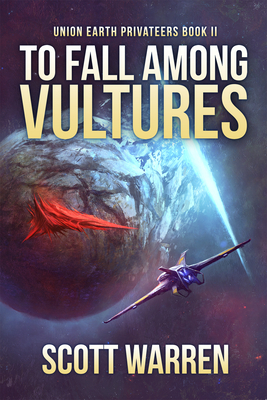 To Fall Among Vultures (Paperback)
Union Earth Privateers: Book 2
Parvus Press LLC, 9780997661354, 270pp.
Publication Date: October 3, 2017
* Individual store prices may vary.
Description
The thrilling follow-up to the military SF hit, Vick's Vultures
Humanity has spent decades carefully establishing a quiet foothold in an uncaring galaxy brimming with hostile powers. That all unraveled six months ago when Captain Victoria Marin and her crew of Vultures stumbled into the center of a conflict between two of the galaxy's three apex civilizations.
Eager to get off the intergalactic radar, the Vultures spent the last six months laying low, running routine salvage and recon missions for the Union Earth Government. The scavenged xenotech they and the other privateers ship back to Earth are crucial to securing humanity's place among the stars.
But fate has other plans for the Vultures. When an alien Commander shows up on her doorstep offering Earth its first true defensive alliance, Vick has no choice but to pledge her crew of crafty privateers to their cause. Vick and her Vultures are drawn into a grudge almost a thousand years in the making, and survival for one race could mean extinction for the other.
About the Author
Scott Warren is a former submariner, a flight instructor, and a UAV pilot who draws on his military and aviation experiences to bring authenticity to his writing while keeping it accessible to all readers. Scott is also an artist, contributing his skills to board games, role playing games, and his own personal aerial photography galleries.Mr. Warren blends aspects of classic military fantasy and science fiction with a modern, streamlined writing style to twist tired tropes into fresh ideas. He believes in injecting a healthy dose of adventure into the true-to-life grit and grime that marks the past decade of science fiction, while still embracing the ideas that made science fiction appeal to so many readers.
or
Not Currently Available for Direct Purchase