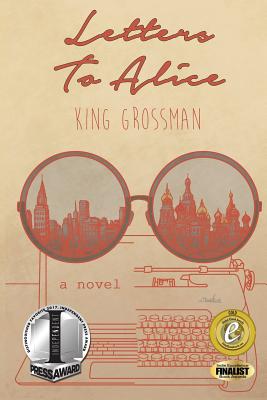 Letters To Alice
Paperback

* Individual store prices may vary.
Description
This lyrically written novel gives you Frazier Pickett III--the "slumbering man." He has taken up looking over the top of fake reading glasses. His dirty little secret: he's desperately myopic, actually preferring not to clearly see what's going on. Having penned three unpublished manuscripts, the slumbering man hasn't written anything in over four years, nor has he been to a street protest to push back against endless warring, climate change, economic injustice, or just name any number of movements of which he used to be on the front lines. Margaret, his wife, tunes him out as much over his worsening condition as her angst in not being able to find the courage to pen the novel she dreams of writing. In need of muses, while Margaret distantly awaits him to be hers, the slumbering man falls for the beautiful French contemporary artist Anastasie Moreau. Letters To Alice also tells the story of Katya Ivashov, Boris Pasternak's young writing prot g , who inspires Pasternak to get his manuscript for Doctor Zhivago smuggled out of Russia for publication in the West, risking their lives. What does this have to do with ending Frazier's slumber or perpetuating it and, what's more, who is Alice?
Occupy the Word Publishing, 9780997670899, 434pp.
Publication Date: November 21, 2016
or
Not Currently Available for Direct Purchase