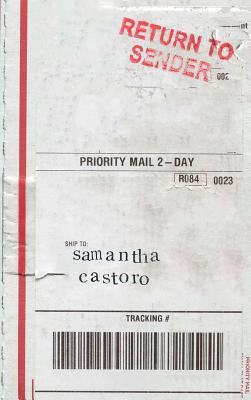 Return to Sender (Hardcover)
Lit Riot Press, LLC, 9780997694307, 124pp.
Publication Date: May 22, 2016
Other Editions of This Title:
Paperback (5/22/2016)
* Individual store prices may vary.
Description
You wrote letters in your head as soon as they walked out the door. These were the letters you couldn't work up the nerve to send. The unsent text messages. The phone calls you never made. Return to Sender is sending it out knowing they changed their address, and blocked your number. You have broken the letters into three sections:
"Dear John" A series of letters from a woman to a man terminating a personal relationship.
"Letters To Misha" A series letters that goes through the 5 stages of grief after a friend's suicide. These letters go through denial, anger, bargaining, depression and acceptance
"Missed Connections" A series of letters that act as a personal ad after two people bump into each other but didn't get the chance to exchange contact details.
Each letter acting as a personal reflection for how easily someone can come into and out of your life without ever getting a chance to confront them on how they have changed you. For better or worse, every person you meet will eventually end up defining you.