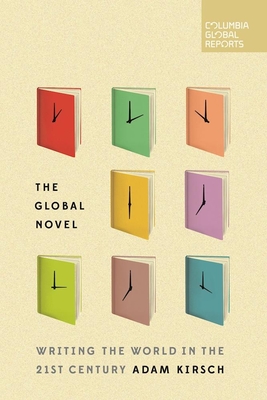 The Global Novel
Writing the World in the 21st Century
Paperback

* Individual store prices may vary.
Description
What is the future of fiction in an age of globalization?
In The Global Novel, acclaimed literary critic Adam Kirsch explores some of the 21st century's best-known writers--including Orhan Pamuk, Chimamanda Ngozi Adichie, Mohsin Hamid, Margaret Atwood, Haruki Murakami, Roberto Bolano, Elena Ferrante, and Michel Houellebecq. They are employing a way of imagining the world that sees different places and peoples as intimately connected. From climate change and sex trafficking to religious fundamentalism and genetic engineering, today's novelists use 21st-century subjects to address the perennial concerns of fiction, like morality, society, and love.
The global novel is not the bland, deracinated, commercial product that many critics of world literature have accused it of being, but rather finds a way to renew the writer's ancient privilege of examining what it means to be human.

Columbia Global Reports, 9780997722901, 105pp.
Publication Date: April 25, 2017
About the Author
Adam Kirsch is the author of three books of poems and several books of criticism and biography, including most recently The People and the Books: 18 Classics of Jewish Literature (W.W. Norton). His essays and reviews appear regularly in The New Yorker, The New York Review of Books, Tablet, and other publications. He is director of the M.A. program in Jewish Studies at Columbia University and lives in New York City.