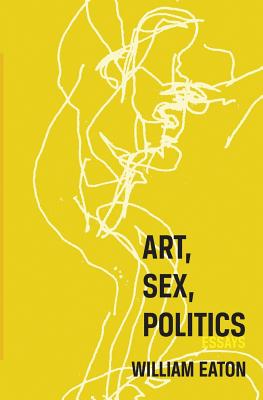 Art, Sex, Politics
Paperback

* Individual store prices may vary.
Description
In a new, provocative collection of essays, William Eaton, the author of Surviving the Twenty-First Century, shares the pleasures of a life full of questions, tastes, reading and more visual arts. "That we are animals, that is as sure as ever. How savagely we behave toward one another and toward other species and inorganic others. How we rub affectionately up against one another and-however desperately-make love.
Serving House Books, 9780997779783, 226pp.
Publication Date: November 4, 2017
About the Author
In between drawings, William Eaton has been an award-winning journalist, novelist, writer of erotic fiction, intellectual essays, and dialogues. Surviving the Twenty-First Century, a collection of his essays from Montaigbakhtinian.com, was published by Serving House in 2015. One of Eaton's dialogues, The Professor of Ignorance Condemns the Airplane, was staged in New York in 2014. He is the Editor of Zeteo: The Journal of Interdisciplinary Writing. He holds graduate degrees from Columbia and the City University of New York, and a B.A. from the University of California at Berkeley.