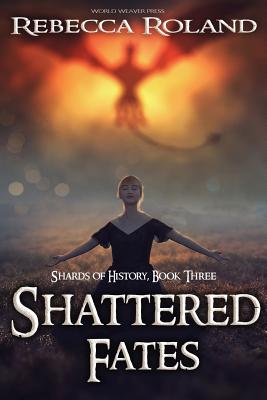 Shattered Fates
Paperback

* Individual store prices may vary.
Description
The magic barrier protecting the Taakwa from their enemies, the Maddion, is gone. Malia, who led the Taakwa against the Maddion in the Dragon War, must convince the magical being, the changer, to repair the barrier before the Maddion invade to take revenge on her people and the winged Jeguduns who also call the valley home, even if it means reversing the healing the changer wrought for her.
Chanwa, the wife of the Maddion leader, uses the disorder created by the changer to lead a coup against her husband in a desperate attempt to ensure she and the other Maddion women are treated as equals. Her life, and the future of every Maddion woman, depends on her success.
Both women know the only way to succeed is to come together in an unlikely alliance.
Shattered Fates is the exciting conclusion to Roland's Shards of History trilogy.
World Weaver Press, 9780997788884, 298pp.
Publication Date: February 10, 2017
About the Author
Rebecca Roland is the author of the Shards of History series, The Necromancer's Inheritance series, and The King of Ash and Bones, and Other Stories. Her short fiction has appeared in publications such as Nature, Fantastic Stories of the Imagination, Stupefying Stories, Plasma Frequency, and Every Day Fiction, and she is a graduate of the Odyssey Writing Workshop. You can find out more about her and her work at rebeccaroland.net, her blog Spice of Life, or follow her on Twitter @rebecca_roland.