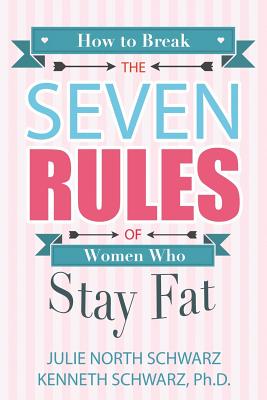 How to Break the Seven Rules of Women Who Stay Fat (Paperback)
Symmetry Press LLC, 9780997815207, 58pp.
Publication Date: October 4, 2016
* Individual store prices may vary.
Description
As you begin to break the old, strict, binding rules, you will be effectively brushing aside big obstacles you've had to fight against in the past. You will be clearing the way. As you break the old rules, you make space for new rules, rules that work for you instead of against you. If you don't need to fight against yourself every step of the way, weight loss becomes possible, inevitable, and even a joy.
About the Author
Julie North Schwarz is a writer, lyricist, composer, and musician. Two of her records are original folk songs for children published under the Folkways label and part of the Smithsonian Institute's collection. She is a graduate of Manhattanville College with a dual major in psychology and religion. Julie became interested in writing about women's weight loss from a psychological perspective when she worked as a psychology technician at a community psychology practice.

Kenneth Schwarz Ph.D. and Julie North Schwarz are co-authors of the Symmetry Press series, Weight Loss Books for Women--Using Psychology to Lose Weight. Dr. Schwarz is a practicing psychologist and psychoanalyst in Connecticut USA. He was Director of Psychology at Foothills Family Health Center and Dutchess Medical Practice in Dutchess County New York, and he was also a member of the Sharon Hospital allied health staff. Dr. Schwarz blogs at MariasLastDiet.com.